My Blog
Posts for: October, 2017
By Shakila Usman, DDS
October 19, 2017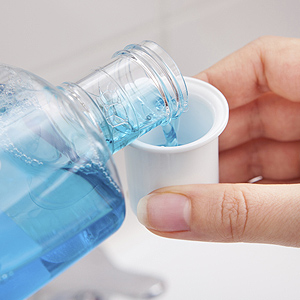 Many people use a mouthrinse as part of their daily oral hygiene. If you'd also like to include a mouthrinse in your regimen, the kind you choose will depend on what you want it to do for you.
If your main desire is fresh breath, then a cosmetic rinse that imparts a minty smell to the mouth should fit the bill. That, however, is all they do — cosmetic mouthrinses don't contribute to oral health beyond your personal satisfaction that your breath is free of bad odors. But, if you want more — added protection against dental disease, for example — then you'll need to consider a therapeutic mouthrinse.
Therapeutic mouthrinses are usually described as anti-cariogenic (prevents decay) or anti-bacterial, and include both over-the-counter (OTC) and prescription rinses. Their purpose is to either strengthen teeth or reduce the mouth's bacterial levels. Of the OTC variety, most contain a small amount of sodium fluoride, which can strengthen tooth enamel. They've proven highly effective: a number of studies show using a sodium fluoride mouthrinse in conjunction with brushing and flossing reduces the chances of new cavities forming.
A number of OTC rinses also have an anti-bacterial effect, usually provided by active ingredients such as triclosan, zinc or essential oils like menthol. Even a slight reduction in bacteria can help lessen the chances of gingivitis (gum inflammation), an early form of periodontal (gum) disease. Reducing bacteria levels may also help alleviate bad breath.
Some individuals, though, have higher than normal levels of bacteria, or a systemic weakness in fighting certain bacterial strains. If this is your case, you might benefit from a prescribed mouthrinse intended to lower bacterial levels. Most prescription mouthrinses contain chlorhexidine, which has been amply demonstrated as an effective anti-bacterial control of tooth decay and gum disease. Chlorhexidine prevents bacteria from adhering to the teeth and so disrupts plaque buildup, the main cause of dental disease. Its prolonged use will result in the dark staining of teeth in some people, but this can be removed during dental cleanings and teeth polishing. Long-term use is generally not preferred compared to getting the proper attention from regular cleanings and examinations.
If you would like more advice on adding a mouthrinse to your daily hygiene regimen, especially to help reduce your risk of dental disease, please feel free to discuss this with us at your next checkup. Regardless of which type of mouthrinse you choose, they should always be used as a complement to daily brushing and flossing, along with regular dental cleanings and checkups.
For more information on mouthrinses, please contact us or schedule an appointment for a consultation. You can also learn more about this topic by reading the Dear Doctor magazine article "Mouthrinses."
By Shakila Usman, DDS
October 04, 2017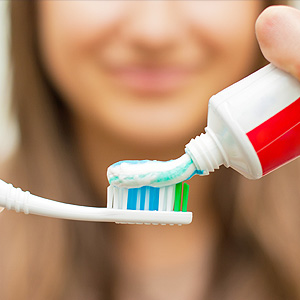 Confused about which toothpaste to buy? You're not alone — we're all regularly confronted with multiple choices when we shop.
But you can simplify your decision-making process by first remembering that toothpaste has one main objective: helping to break down and remove dental plaque when you brush. Plaque is a thin film of bacteria and food particles that if you don't remove through brushing and flossing could trigger tooth decay or periodontal (gum) disease.
Toothpastes contain abrasives and detergents to help make this possible. Abrasives like hydrated silica are gritty substances that work with the mechanical brushing action to loosen plaque. Detergents (usually sodium lauryl sulfate) help loosen and break down particles on your teeth that won't otherwise dissolve with water alone. The combination of these ingredients and daily brushing action enables you to remove a substantial portion of plaque from your teeth every day.
These ingredients (along with others to retain moisture and bind everything together) are the foundation of any toothpaste. There are other additives, however, that you may also want to consider. The most important is fluoride, a naturally-occurring chemical proven to strengthen enamel against tooth decay. If you're interested in a brighter smile, you can also look for bleaching agents that may help whiten some enamel staining. And, of course, there are various flavors to suit your taste.
You'll also want to pay attention to ingredients if you have special concerns. If you have sensitive teeth, your dentist may recommend particular brands that help reduce discomfort. You'll also want to be on the lookout for ingredients that you may be allergic to like the aforementioned sodium lauryl sulfate or flavors like cinnamon. Be sure to read the ingredients label if you have known issues with certain substances.
And while you're reading the packaging look for one more thing — the American Dental Association Seal of Approval. This seal means any manufacturer claims for lower occurrences of cavities or other effects by that toothpaste have been independently verified.
It can be overwhelming amid all the product messaging to decide which toothpaste is right for you. But by knowing these basic facts about toothpaste, you can feel more confident choosing the right one to help keep your teeth and gums clean and healthy.
If you would like more information on oral hygiene products, please contact us or schedule an appointment for a consultation. You can also learn more about this topic by reading the Dear Doctor magazine article "Toothpaste: What's in it?"