My Blog
Posts for: June, 2020
By Shakila Usman, DDS
June 20, 2020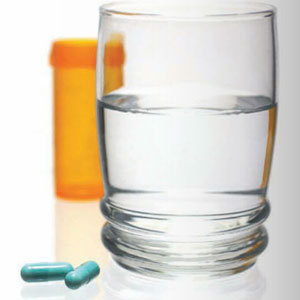 Many people have questions about the proper use of antibiotics — especially today, as the overuse of these medications has become a concern. It isn't necessary for most people to take antibiotics before having a dental procedure. But for a few — notably, those with particular heart conditions and, in some cases, joint replacements — pre-medication is advisable. The question may be even more confusing now, because the standard recommendations have recently changed — so let's try and sort things out.
First, why would anyone need antibiotics before dental treatment? Essentially, it's because of the chance that an open wound could allow bacteria from the mouth to enter the bloodstream. For people in good health, the body is capable of quickly containing and neutralizing the bacterial exposure. But people with some types of heart disease, heart transplants, and/or total joint replacements have a greater likelihood of developing a bacterial infection, which can be dangerous — or even life-threatening. The same may be true of people whose immune systems are compromised.
At one time, people with a broad range of heart problems and artificial joints were advised to pre-medicate; today, new research indicates that fewer people need to take this step. Antibiotics are currently recommended before dental procedures if you have:
An artificial heart valve, or a heart valve repaired with artificial material
A history of endocarditis
A heart transplant with abnormal heart valve function
Cyanotic congenital heart disease (a birth defect where blood oxygen levels are lower than normal) that hasn't been fully repaired — including children with surgical shunts and conduits
A congenital heart defect that has been completely repaired with artificial material or with a device — but only for the first six months after the repair procedure
Repaired congenital heart disease with residual defects, such as leakage or abnormal flow
In addition, not everyone who has an artificial joint needs antibiotic premedication. Instead, your health care providers will rely on your individual medical history to determine whether this step is required in your situation. However, having a compromised immune system (due to diabetes, cancer, arthritis, chemotherapy and other factors) is still an indication that antibiotics may be needed.
The question of whether or not to pre-medicate is an important one — so it's vital that you share all relevant medical information with your doctors and dentists, and make sure everyone is in the loop. That way, the best decisions can be made regarding your treatment.
If you have questions about premedication before dental treatment, please contact us or schedule an appointment for a consultation.
By Shakila Usman, DDS
June 10, 2020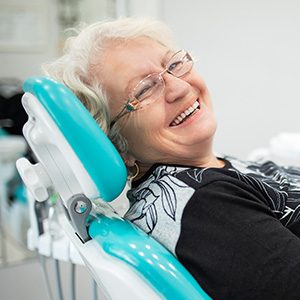 As we get older, we become more susceptible to chronic health conditions like diabetes, heart disease or arthritis. We can also begin to see more problems with our teeth and gums.
Whether it's ourselves or an older loved one, oral health deserves a heightened focus as we age on prevention and prompt treatment. Here's what you can do to protect you or a family member's teeth and gums during the aging process.
Make accommodations for oral hygiene. Keeping your mouth clean of disease-causing plaque is important at any age. But it may become harder for someone getting older: Manual dexterity can falter due to conditions like arthritis or Parkinson's Disease. Older adults with decreased physical ability may benefit from larger gripped toothbrushes or those modified with a bicycle handle. Electric power brushes are another option, as are water irrigators that can do as effective a job of flossing as threaded floss.
Watch out for "dry mouth." Older adults often develop chronic dry mouth due to saliva-reducing medications they might be taking. It's not just an unpleasant feeling: Inadequate saliva deprives the mouth of acid neutralization. As a result, someone with chronic dry mouth has a higher risk for tooth decay. You can reduce dry mouth by talking with your doctor about prescriptions for you or a family member, drinking more water or using saliva boosting products.
Maintain regular dental visits. Regular trips to the dentist are especially important for older adults. Besides professional cleanings, dentists also check for problems that increase with aging, such as oral cancer. An older adult wearing dentures or other oral appliances also needs to have them checked periodically for any adverse changes to fit or wear.
Monitor self-care. As long as they're able, older adults should be encouraged to care daily for their own teeth. But they should also be monitored in these areas, especially if they begin to show signs of decreased mental or physical abilities. So, evaluate how they're doing with brushing and flossing, and look for signs of tooth decay or gum disease.
Aging brings its own set of challenges for maintaining optimum dental health. But taking proactive steps and acting quickly when problems arise will help meet those challenges as they come.
If you would like more information on dental care for older adults, please contact us or schedule an appointment for a consultation. You can also learn more about this topic by reading the Dear Doctor magazine article "Aging & Dental Health."